What if you could finally get the body you want, without following another diet?
Don't struggle on your own. Get lasting results you never thought possible with expert nutrition coaching and accountability from Domagoj Draganić and Precision Nutrition.
Personal Coaching with Pentagram of Health
To get in shape, you'll need to be consistent. To be consistent, you'll need help.
Lose weight, build strength, and have more energy.
You tell me your goals. I'll help you get there. In under one year, you'll be in better shape than you ever thought possible.
I'll help you stay accountable.
I'll provide you with daily support, guidance and accountability, every step of the way, no matter what life throws at you. We're in this together.
We'll make living healthy a habit.
Most people who try to get in shape overload themselves and burn out quickly. Instead, I'll help you focus on the small practices that lead to big results.
Busy? Let me do the thinking for you.
You have enough to worry about already. Leave the details to me while you breathe easy.
Proven to work, 100,000 times over.
We'll use the Precision Nutrition coaching method, developed by the world's top nutrition researchers and used by champion athletes to achieve lasting change. More on the evidence below.
Affordable one-on-one coaching.
At €249/month, personal coaching is finally affordable. And it just works. Why? Because I am committed to helping you get into the shape you want.
"I know what to do... but I have a hard time staying consistent."
When life gets crazy and responsibilities at home and work pile one on top of the other, it's easy to let our health and fitness slip. The years go by and we don't even realize how much our health has declined.
But for most of us, there comes a time when we realize things must change. A time when gaining control over our body takes on new urgency.
For some, it's a scary health diagnosis. For others it's watching a loved one struggle with their own health problems. And for others still, it's when they finally realize they've spent so many years taking care of others, that they neglected to take care of themselves.
When it's time to turn things around and start a new health and fitness program, however, it can be difficult to know what to do next. And staying motivated is hard — especially if you try to do it all on your own.
That's where I come in.
My goal is to help you get in the best shape of your life and stay that way. Starting now.
Meet Domagoj Draganić
I'm Domagoj but you can call me Dom (since most people can't pronounce my name correctly), I'm 28 years old from Croatia. I'm nutritionist and personal trainer with more than 10 years of experience in industry.
I work with people new to fitness, to help them feel comfortable with healthy eating and movement, so they can reduce pain, move better, and improve their health.
Additional Certifications
Basic Gym One Basic PRO trainer
Steiner Training Academy Mindful Living Program, Sound bath group, Sound Bowl Therapy
Steiner Training Academy Body Sculpt Boot Camp, Tour De Cycle, Yoga, Pilates, TRX, INBODY
KO8 Academy Functional Movement Specialist
Sajko Performance Holistic FItness Complete Core & Spine Safety
National Academy of Sports Medicine Muscle Energy Techniques
National Academy of Sports Medicine Anatomy of Stretching
National Academy of Sports Medicine Anatomy of Sports Injuries
Efficient Training Method From Ground to Power Workshop
Sajko Performance Holistic FItness Optimizacija pokreta donjih ekstremiteta
Rehabilitation Prague School DNS Exercise Course Part 1
Sajko Performance Holistic FItness Optimizacija pokreta gornjih ekstremiteta
8 Weeks Out Bioforce Conditioning Coach
Basic Gym One Bugarske vreće
Sajko Performance Holistic FItness Longevity Exercise VS Movement
Prague Rehabilitation School Dynamic Neuromuscular Stabilization Exercise II
Education
Fitnes Učilište Instruktor fitnesa u teretani
Shaw Academy Personal Nutrition
Shaw Academy Health, Fitness and Weight Loss (UBTP part 1)
Shaw Academy Ultimate Body Transformation Programme
Shaw Academy Sport and Exercise Nutrition
Shaw Academy Principles of Nutrition
Shaw Academy Sport Nutrition
Shaw Academy Child Nutrition
Shaw Academy EQF lvl 5 (Associate of) Principles of Nutrition
Shaw Academy EQF lvl 5 (Associate of) Nutrition
Shaw Academy EQF lvl 5 (Associate of) Fitness and Weight Loss
Areas of expertise
Weight loss, nutrition coaching, strength training, mobility, weightlifting, bodybuilding, yoga, pilates, wellness, integrative medicine
Locations served
Whole world
Connect
Domagoj Draganić
Precision Nutrition is the world's leading nutrition coaching, software, and certification company. Proven with over 100,000 people over 15 years, their mission is research-driven, life-changing nutrition coaching for everyone.
How to get into the best shape of your life — and stay that way.
Expert nutrition coaching and personal accountability from Coach Domagoj Draganić and Precision Nutrition.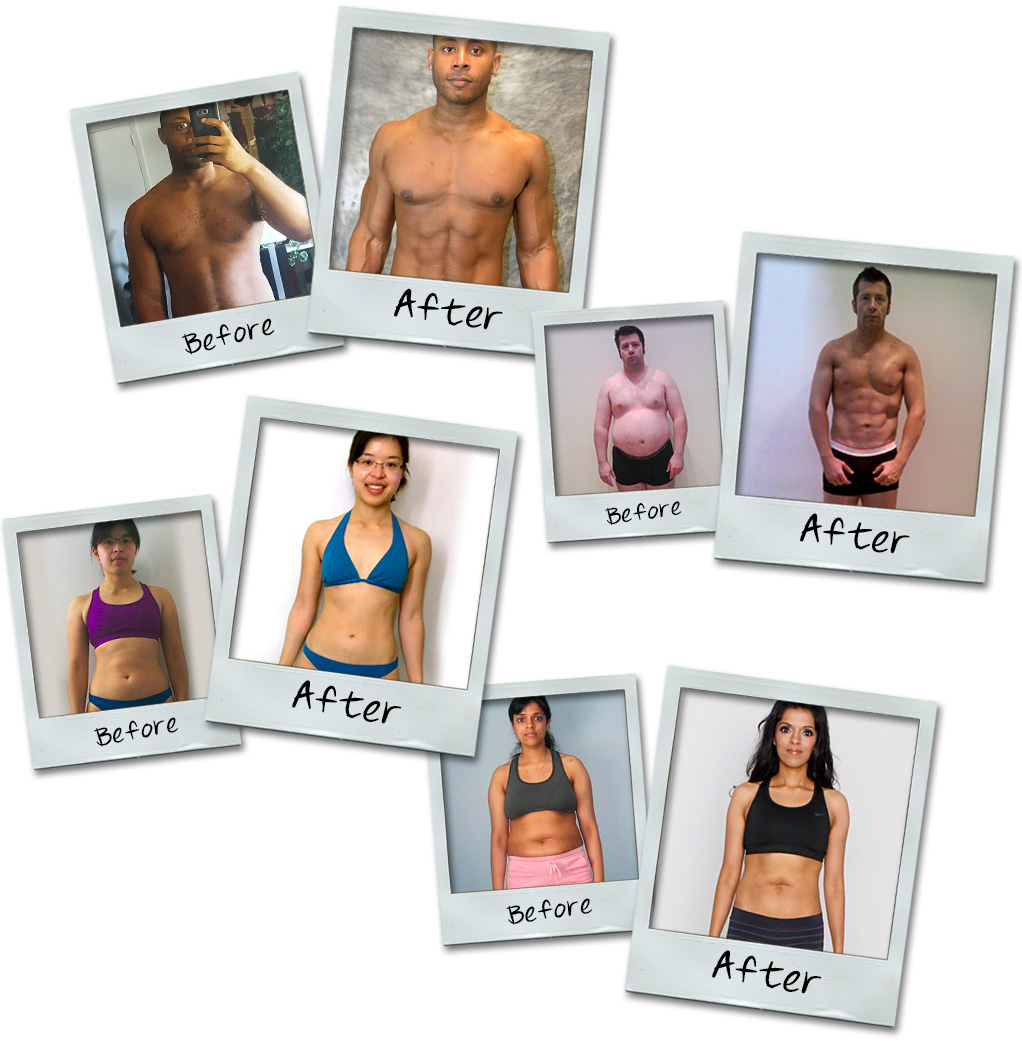 * Real Precision Nutrition clients
Transform your body forever
You tell me what you want to do. I'll help you do it. First, I'll learn about your lifestyle, needs, and specific goals. Then, over the course of the program, I'll give you everything you need to look, feel, and perform better than you thought possible.
Proven strategies to help you get (and keep) the body you want
You've probably tried multiple diet and workout programs in the past. And you've concluded that they simply don't work in the long run.
Instead of the all-or-nothing dieting approach, I use a sustainable, practice-based approach to build healthy habits into your life, one day at a time.
The result? You'll lose the weight (and inches) you haven't been able to shed for years. You'll have more energy than ever before. And you'll build physical strength and find new confidence in your body.
Stay accountable and consistent with personal help from me
I live and breathe this stuff every day, and have dedicated my professional life helping people like you become fitter, stronger, and healthier than ever.
Whatever obstacles arise, I'll help you overcome them by modifying your program or offering new solutions. In the end, know that I'm here to support you every step of the way, no matter what life throws at you.
Here's an inside look at how the personal coaching program works
Easy-to-use online platform
You'll start by telling me all about yourself, including your goals, health challenges, and daily routine. From there, I'll customize your entire program and we'll start the proven coaching process.
Simple practices and daily accountability
Every day, you'll work on nutrition or lifestyle practice. Each practice will be customized to help you get the results you are looking for.
Small yet powerful practices to improve everyday life
We'll work together to create and practice healthy habits across every aspect of your life, from sleep and stress-management to movement and mindfulness. These new habits will help you feel more calm, confident, and prepared for each day—no matter what life throws at you.
Personal coaching and detailed progress checking
I'll check in with you frequently to see how you're doing and to answer any questions you have. Also, you can message me whenever you need. The program also tracks everything from your measurements to your consistency throughout the year, so you can see just how much progress you've made.
What kind of results do people get?
People who have used this system have been able to achieve results like this.
"I made the commitment to PN to regain my health, happiness, and confidence but most importantly to establish myself as a top priority again. My transformation has been both challenging and exciting, but through PN I have formed and reinforced healthy habits that will support my continued consistency. BOOM!!"
Mia, 37, lost 21 lbs
"I'm a perfect example of someone who knew what to do but wasn't doing anything about it. I had dramatic changes by simply following the program."
Bryan, 42, lost 32 lbs
"The three pronged approach of nutrition, exercise and the psychology explorations in self-awareness makes Precision Nutrition Coaching a truly unique program."
Diana, 67, lost 62 lbs
"At the beginning of the year I dedicated my transformation journey to my Dad who recently passed away. With the support from my PN coach I pushed myself through bad days, and kept smiling on the good days. At the end of it all PN . . . helped me do this for my Dad and to change my ways not in the form of a diet but a life change which I will cherish forever."
Pedro, 42, lost 34 lbs
"Over the years I've tried countless eating and fitness plans but all of them were either too rigid or too unpleasant to sustain, even for the results they produced. Now . . . I've learned strategies for eating and fitness but also for sleep, self care and connection. I've lost weight but gained so much more joy and peace than I previously thought possible."
Tracey, 38, lost 20 lbs
"Precision Nutrition has, hands down, been the most important decision that I have made this year. It has tremendously impacted my overall health and wellness, skyrocketed my energy level and even helped me become more adventurous in the kitchen!!! Highly recommend!!!"
Kenneth, 35, lost 21 lbs
"I love that I can wear a two-piece swimsuit. I love eating right and not wanting to kick myself for overeating unhealthy food. I love that I'm buying size 6 instead of 14. And I especially love running into people I haven't seen in a while and hearing 'Wow! You look great! And so much younger!'"
Laurie, 56, lost 51 lbs
"Through PN . . . I got to realize that lasting changes come from deep within; and that self knowledge is essential to acquire a peerless mental status. Once you understand that, you gradually get a trillion dollars mental status and begin to effortlessly flow; that´s when momentum gets you, and you become unstoppable."
Javier, 42, lost 60 lbs
Is personal coaching right for you?
Personal coaching with Coach Domagoj Draganić and Precision Nutrition is for you if:
You want to get healthier, fitter, and stronger — and stay that way for the rest of your life
This program is for people who want to lose weight and body fat, build physical strength and confidence, get results that last, and get off the diet roller-coaster once and for all. I won't give you a crazy diet or exercise program to follow; instead, I'll help you build habits that will get you results that last forever.
You're tired of "quick fix" programs and are willing to dedicate time to getting in shape the sustainable way
If you've tried something before and "failed" — or just can't stick with it — know that you're not alone. And it's not your fault. After all, self-directed training and nutrition programs fail 98 percent of the time. Not to mention, after many years in the fitness industry, I've seen dozens of diet and exercise fads come and go. That's why I don't follow fads. Instead, I'll teach you doable daily actions that are designed to fit into a busy lifestyle. Bottom line: I'll help you make fitness and nutrition a part of your life, without it taking over.
You want an expert to hold you accountable and keep you consistent through the program
Nothing worth doing can be done alone. That's why I work closely with my clients to help them eat well and exercise, no matter what other craziness is going on in their lives. You're busy and have enough to worry about; let me take care of the fitness and nutrition details so you don't have to.
Give me one year. You'll get in the best shape of your life — or your money back.
Stick with me for a full year and follow my recommendations. If you don't get what you're looking for at the end of the year, I'll give you a full refund. You get to decide if the program was worth it. Why do I do this? Because I stand by my work. I know you'll walk out healthier and happier than ever before. All you have to do is take the first step.
Pricing
Hiring a personal trainer can easily cost as much as $500 per month. And that's often just for the exercise program!
But if you join me right now, you'll have the opportunity to pay only €249 per month.
This includes:
Personal nutrition, movement, and lifestyle coaching with me.
Delivered on a premium, easy-to-use platform you can take with you anywhere.
I only take a small number of new clients at a time, and spots are first-come, first-served.
Personal Nutrition Coaching + Workouts
€249
EUR / per month
Apply Today!
By clicking "Apply Today!" you are claiming your spot in my program. No payment is due at this time. I'll be in touch soon with the payment details.
Want to get into the best shape of your life? Let me help.
Lose weight, build strength, and get the accountability you need.
Maybe it's been a while since you've been in shape, or felt energized throughout your entire day, or felt capable and confident enough to do what you truly want.
If you're ready to have the body you deserve and get in control of your health and fitness once and for all, I'm ready to help. You've tried doing it alone. Now try with someone who's ready to bring a commitment that's as serious as your own.
I've dedicated my professional life to helping people transform their bodies through nutrition and fitness. And the team at Precision Nutrition has done the same.
This is your limited opportunity to work with the best coaching team in the industry — to look, feel, and perform better than you thought possible.
I hope to have the opportunity to help you transform your body and life forever.
But the next step is up to you.
- Domagoj Draganic
Apply Today!